December in Novo mesto will be especially festive
date: 05. 12. 2021
In December this year, Novo mesto is preparing many renewed festive events, following the example of Zagreb and picturesque boutique alpine centres, and we can already claim that the Novo mesto Advent story will be exquisite. Advent events will be set up in a new scenery and a varied programme will be organized between 5 and 31 December. The ice rink is coming back to the Main Square, and with its unique animations it will certainly be the most outstanding ice rink in Slovenia.
New and supplemented Christmas lighting on the Main Square, the Kandija Bridge and all connected streets in the town centre, in line with the tradition, will be turned on at 5 pm on December 5. Until December 31, the visitors will be able to enjoy in varied programme combined with culinary offer in several venues. The main square, all the way to the Miran Jarc Library, will be decorated with festive motifs. Should circumstances allow, the Advent Fair is also planned to present artisans from the local area and some selected products made by local producers. The festive market will also be open on the last day of this year, culminating in the traditional New Year's Eve celebration.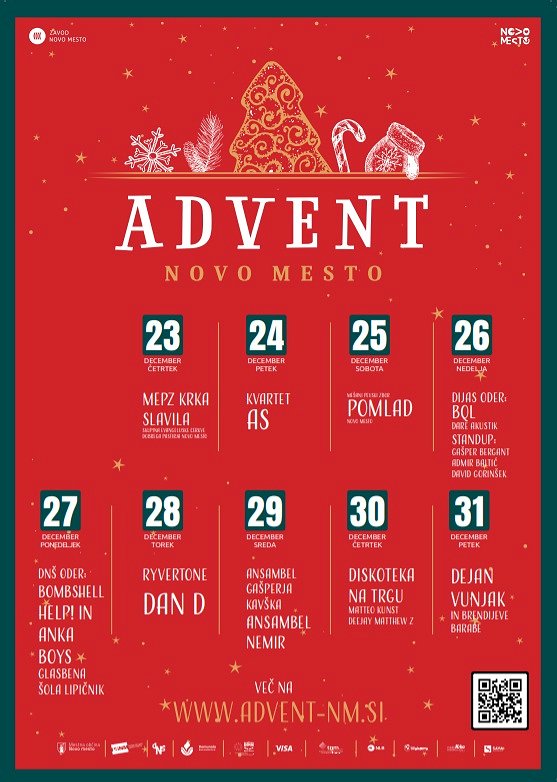 A special fairy-tale land and a free Christmas train connecting the main venues and the nearby car parks will be a real attraction for both children and adults, in addition to the skating rink in the size of more than 300 square meters, which will include animation. There will also be some Christmas scenery photo booths and different performers will cater for different tastes of visitors. The organizer, the Novo mesto Institute, invited different groups to perform, like BQL, Help, Anka Boys, the Nemir ensemble, Dejan Vunjak, the Pomlad and Krka choirs, the Dan D rock group and many others. They all sincerely hope that they will be able to carry out the programme, abiding by all the regulations currently in force.
The Novo mesto Advent aims at attracting not only the people of Novo mesto, but also invites as many people as possible to visit the renewed Dolenjska fairy tale during the holiday season. You can follow the day-to-day programme on the advent-nm.si website. Due to the current situation, the organizer reserves the right to change the programme.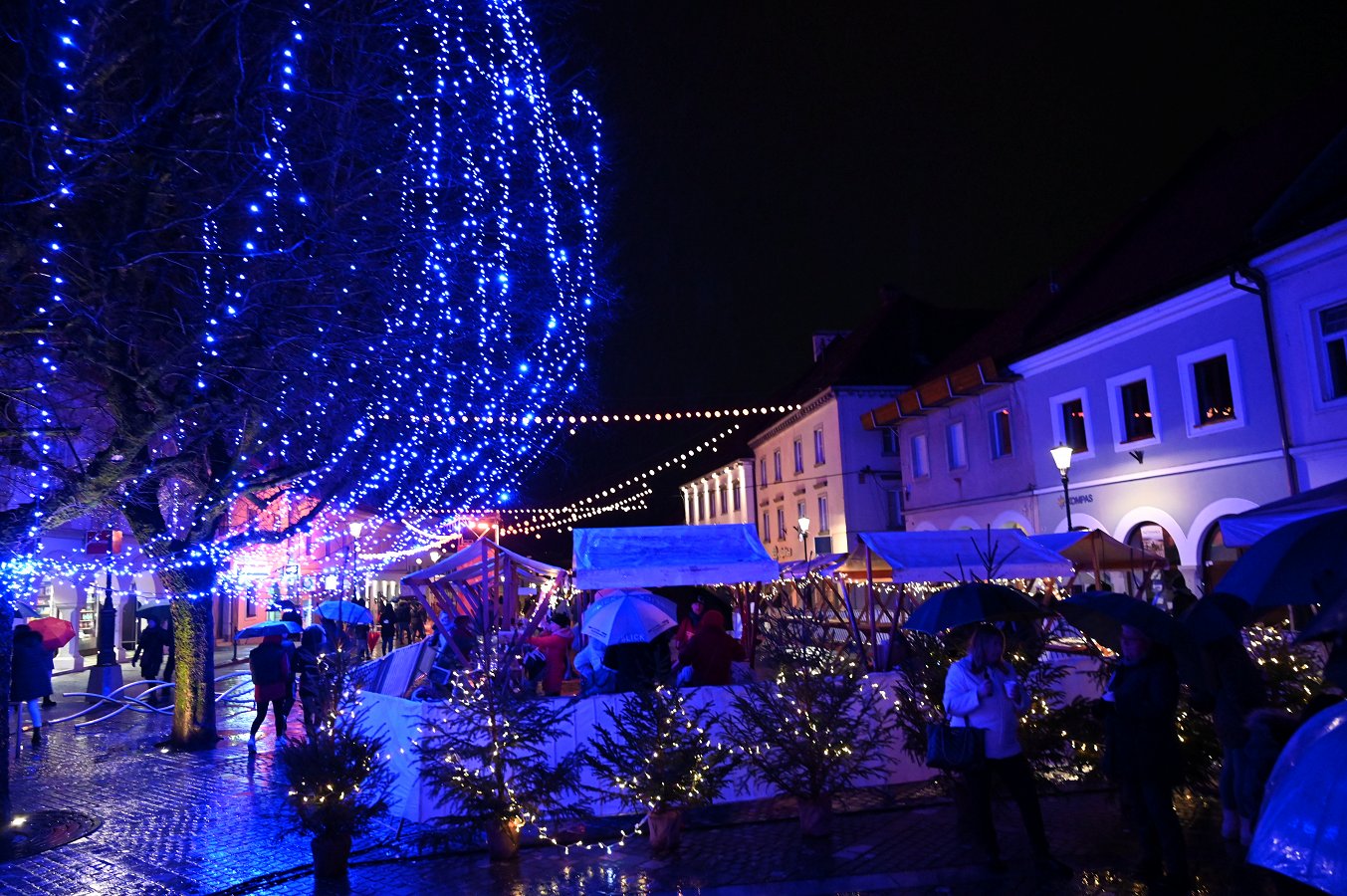 back